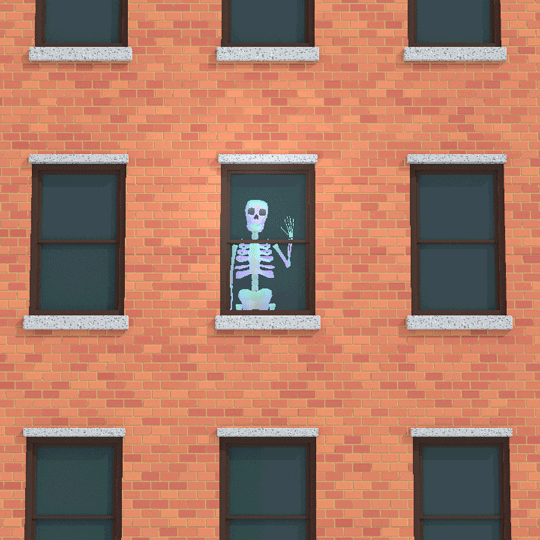 In the face of the global pandemic of COVID-19 and the precautions taken to prevent the spreading of the coronavirus, SAIC's campus will be closed down and inaccessible to students. Classes will resume until the end of the semester remotely/online. Unfortunately, in consequence of the stay at home order and the school's closure, ExTV's Spring events have been canceled, particularly our PolyPlay 2020 event. We apologize to the artists who have submitted and to those excited about attending. This is a time of great uncertainty and high levels of anxiety. We at ExTV, however, believe that artmaking is a valuable tool for healing in great political and social turmoil and that making and sharing art builds community and helps us all feel connected. We are incredibly lucky that technology aids us in a time such as this, which is why ExTV will be continuing to program student work virtually on our website for the remainder of the semester.
In our attempts to continue to program student work, we are organizing a new ongoing program titled A???part, a bi-weekly online exhibition of new time-based work/media, which will act as an opportunity to create and share new work in light of resource and creative constraints.
Submissions can serve as a response to the current state of social distancing/living in social isolation or can more broadly demonstrate how you may be adjusting or experimenting with your artistic practice at this time to cope with the current crisis. Of course, with limited access to SAIC's campus, many students do not have the equipment or materials they are used to having during the semester. While we definitely understand the frustrating aspect of this limitation, we also see potential in the current limitations of access. We are hoping that the makers in our community can feel motivated, inspired, and challenged to channel their resourcefulness to be able to make work or just simply, vent.
Submissions can be anything from video diaries/confessionals, screen performances, phone camera or webcam films, internet appropriation, etc. We encourage you to work with any resources you may have at home and in a pinch.
Click HERE for more information.
We wish everyone an uplifting week and hope that everyone is taking care in this time of stress and general anxiety.
Sincerely,
The ExTV Team