ExTV Staff
SPRING 2017
Ava Threlkel – Station Manager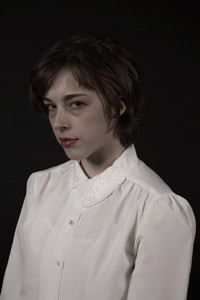 Ava Threlkel (BFA 2017) is a Cincinnati-born, San Francisco-raised media maker. Her work explores themes of consumerism, malleable identities, female representation, and anachronisms. As the Station Manager, Ava curates programs of student work for ExTV onCANTV; and spearheaded a screening series focused on explicit depictions of sex and sexuality, xXxFest (2015) & Revenge of xXxFest (2017). She has performed in the iO Theater, CiC Theater, and on Second City's De Maat Theater, as well as performing in the Second City sketch revue Keystone, or What's Keeping It All Together?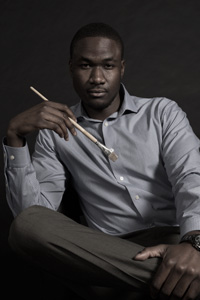 Jabari Jefferson – Senior Outreach Coordinator
Jabari is a graduating senior with a focus in Painting, Film Directing and Art Administration. Color, composition and style is what inspires him to share his creativity with the world.
Allison Anne Ramirez – Junior Outreach Coordinator
Allison Ramirez (BFA 2018) is a filmmaker from San Francisco currently based in Chicago. Her work is inspired by the human experience, emotional intimacy, and trauma. Ramirez explores raw emotion such as grief, excitement, and rejection through narrative.
Jesse Tuttle – Production Manager
Jesse Tuttle is ExTV's Production Manager. He is in charge of managing both online and offline curated submissions and projects. Jesse is currently a junior at SAIC and focuses primarily on new media and it's place within our culture. If you can hear 80s music coming from the ExTV office it's probably because of him.
Cosmo Coffey – Production Assistant
Hi I'm Cosmo. I'm a first year. And I like watching movies, taking videos and cookies.
 Diana Ryu – Digital Media Manager
I'm Diana Ryu from South Korea!
I'm currently a sophomore in the BAVCS program. I've been taking classes in different departments but mostly been focusing on film and trying to create film installations.